Guide Trips from Friends on the Rivers
Meet our 2018 "Friends on the Rivers" - fly-fishing guides who love our rivers and streams and support the work of Friends by donating memorable experiences on our Ozark waters.
Gabe Levin donated guide trip - drawing to be held Sunday, May 27th, 2018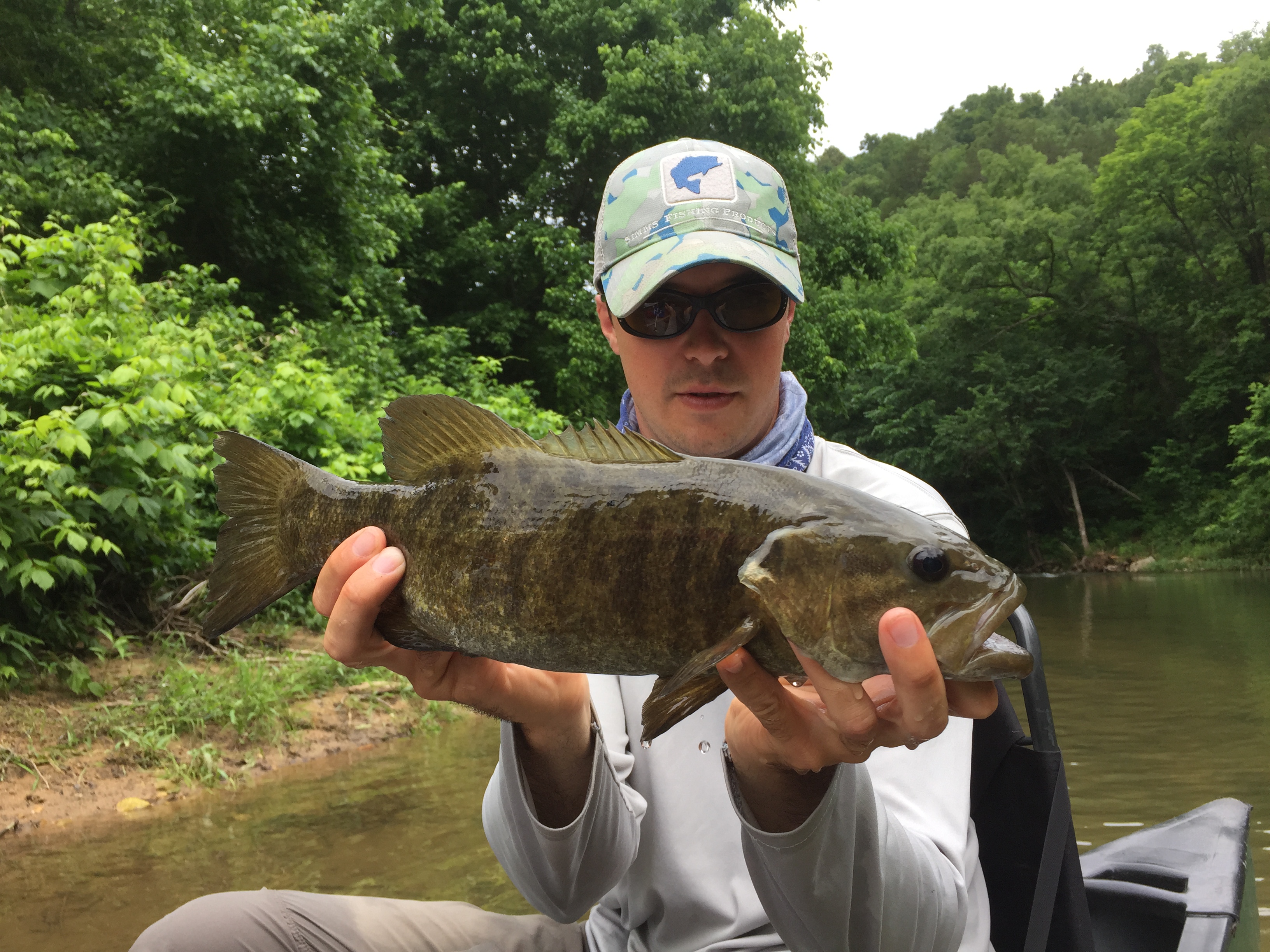 "Gabe Levin grew up fishing the rivers and streams of the Ozarks for smallmouth and trout, learning the art of fly fishing at a young age from his older brother and well accomplished guide, Ben Levin. Gabe majored in Environmental Studies at Hendrix College and played 4 years of college baseball. After school, he worked in sustainable agriculture in central Arkansas for two years before moving to Yellville to guide for Dally's Ozark Fly Fisher.

With 5 years' experience guiding local waters, Gabe is prepared to take 1-2 people fly fishing for a full day (8 hours), on the White River, North Fork, or Crooked Creek, This trip is valued at $450. He will provide equipment and lunch for the day. Gabe strives not only to help his clients become better fishermen, but also to find opportunities to nurture an appreciation for the richness of our local aquatic resources." To learn more about Gabe visit http://friendsoftherivers.org/news/page/5/welcome-gabe-levin
Lori Sloas donated guide trip - drawing was held at annual meeting, April 23, 2018

Experience "priceless!" – a treat designed especially for a lucky youth age 8 to 15 uniquely offered by Loris Sloas on Dry Run Creek, catch and release only. This guide trip is for one youngster accompanied by at least one adult. Lori will provide fly rod and flies and will try to provide waders if size permits. The youth will learn how trout feed, what aquatic insects are and about creek habitat. The winner will learn how to rig a fly rod perfect for Dry Run Creek. Trip is good from March 18 to September 18, 2018. To top off the experience, Friends of the Rivers joins Lori in treating up to 4 people to sandwich and dessert at Heidi's Ugly Cakes in Norfork if the trip is booked Tuesday – Saturday (when Heidi's is open)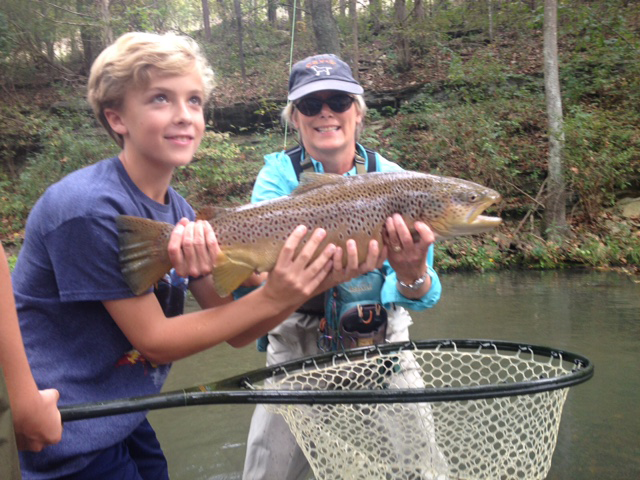 Lori is a licensed Arkansas guide who has been fishing since the age of six. She decided to pursue fly fishing in 1999 for more of a challenge and the serenity of the sport. Teaching is a passion and she has years of experience of being a corporate trainer and has a background in counseling. Fly fishing doesn't require strength or power to enjoy this sport and fly casting isn't as difficult as you think. She developed a casting technique that can easily be taught to a person who has never held a fly rod. A basic cast is taught and then she prefers to teach beginners a couple of simply fishing techniques to begin with, in order catch fish. Lori's teaching model was designed to simplify the sport and explain techniques in a way that is not intimidating nto the beginning. The tool of teaching is to provide a comfortable environment so you can gain confidence on being on the stream.
To read more about Dry Run Creek and Lori visit http://friendsoftherivers.org/rivers-streams/view/46/dry-run-creek-norfork-ar and
http://www.norforkhatcheryfriends.org/hatchery_waters/view/1 - for more history of Dry Run Creek.
---
ACT NOW AND MAKE A DIFFERENCE