March 17, 2018
Saturday, March 17 - 9 a.m. - Noon (lunch provided)
email wluna@gmail.com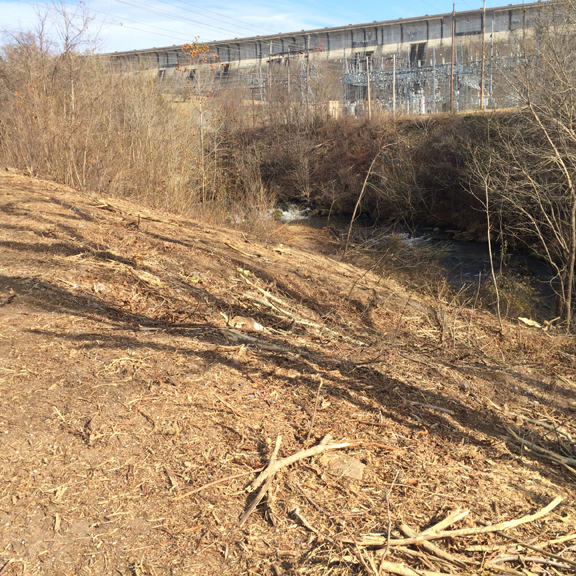 Want to make a difference, and remedy "unintended consequences" ??
Join Friends of the Rivers members,Trout Unlimited #698 members, Master Naturalists and others who r ecently learned of clearing along the creek. And now we're teaming up to be involved in the vegetation management at Dry Run Creek.

Many TU members found it disheartening when overzealous prisoners whacked weeds and small trees with no regard for the riparian zone at the creek. Tom Emerick was instrumental in getting an agreement between the folks at Norfork Fish Hatchery, A.G. & F.C. and Corp of Engineers that addressed this issue.

They agreed to use civic and environmental volunteer works groups as the first line of defense against weed control. Our chapter and other volunteers conducted both spring and fall workdays in 2017.

After this agreement was made, Steve Blumreich, Friends President, alerted us to damage left by a contracted crew who cleared the area under the power lines at Dry Run, again devastating the riparian zone. Tim Burnley of A.G & F.C. contacted Southwest Power and has made arrangements for the planting of 600 low growing shrubs that should not need clear-cutting.
On Saturday, March 17th, 2018 from 9 a.m. - noon, volunteers will work under Tim's supervision to plant the shrubs. Trout Unimited will host a lunch for all volunteers. If you would like to join them, send a quick email to wluna48@gmail.com so we can include you in the head count for groceries.

Meet near the Norfork National Fish Hatchery Salesville/Norfork area - 1414 AR 177 S. 72653
Bring your own water and work gloves. Everything else should be provided.