September 10, 2018
303d Impaired Waterbody List - 2018 - Public Comment Period Ends - Today!! - 4:00 p.m.
Email your comments to Waterbodycomments@adeq.ar.state.us. Once the comment period ends on Monday, September 10, 2018, ADEQ will compile all comments, create a responsive summary, make appropriate revisions, and then deliver a finalized 305(b) report to EPA.
For background on algal monitoring and other risks to the Buffalo, visit Friends news page http://friendsoftherivers.org/news/page/32/algal-monitoring-on-the-buffalo
Previous information for the public has occurred. http://friendsoftherivers.org/events/view/190/public-hearing-on-impaired-waterbody-303d-2018-list-
The Draft 303(d) list and associated documents can be found here: https://www.adeq.state.ar.us/water/planning/integrated/303d/list.aspx
A clean version and a red-line version of the Final Assessment Methodology can be found here:https://www.adeq.state.ar.us/water/planning/integrated/assessment/

Here are some comments by some of our "Friends" on the rivers....

Press Release from Friends of the Rivers President, Steve Blumreich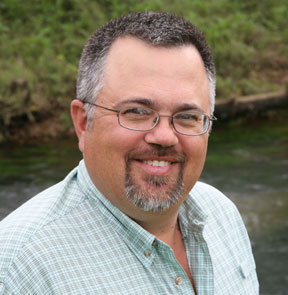 I'm blessed to have lived near the Buffalo River and have always kept an observant eye over my lifetime of enjoying this beautiful National gem. I have concerns that the water quality is changing at an increasing rate. The algae blooms are much more frequent and widespread. The beautiful gravel beds and clear shoals are becoming layered in slime moss and decaying algae.
I've noticed even the turtles shells are covered in fuzz. I rarely see live mussels in the streambed, hellgrammites and even crawfish are becoming rare in some stretches. I don't see the abundant aquatic life clinging to rocks as I once did, only clumps of decaying algae and sludge and slime moss. I consider the smallmouth bass to be an indicator symbol of wild free flowing Ozark streams. These fish are indigenous to the Buffalo River. They require clean, healthy water and clear gravel to spawn on.
The problems I see happening on the Buffalo River have taken a toll on several famous smallmouth rivers of the Northeast. We must get a handle on controlling the amounts of pollutants into the Buffalo or we will be next on the list of streams that have fallen into the "once was" category - It's far too special to take anything but immediate action to keep this river in the best shape we can!
--
Duane & Marlene Hada
Rivertown Gallery
3512 Hwy. 62 W.
Mountain Home, AR 72653
870-425-3898
duanehada@rivertowngallery.com
www.rivertowngallery.com
Guide Gabe Levin stays off the Buffalo River beginning in June because of the algal blooms. "The Buffalo River which was once a pristine river with a healthy small mouth bass population is being decimated by the algal blooms which destroy the aquatic life in the river and make the river unfishable from late spring to winter".