March 01, 2019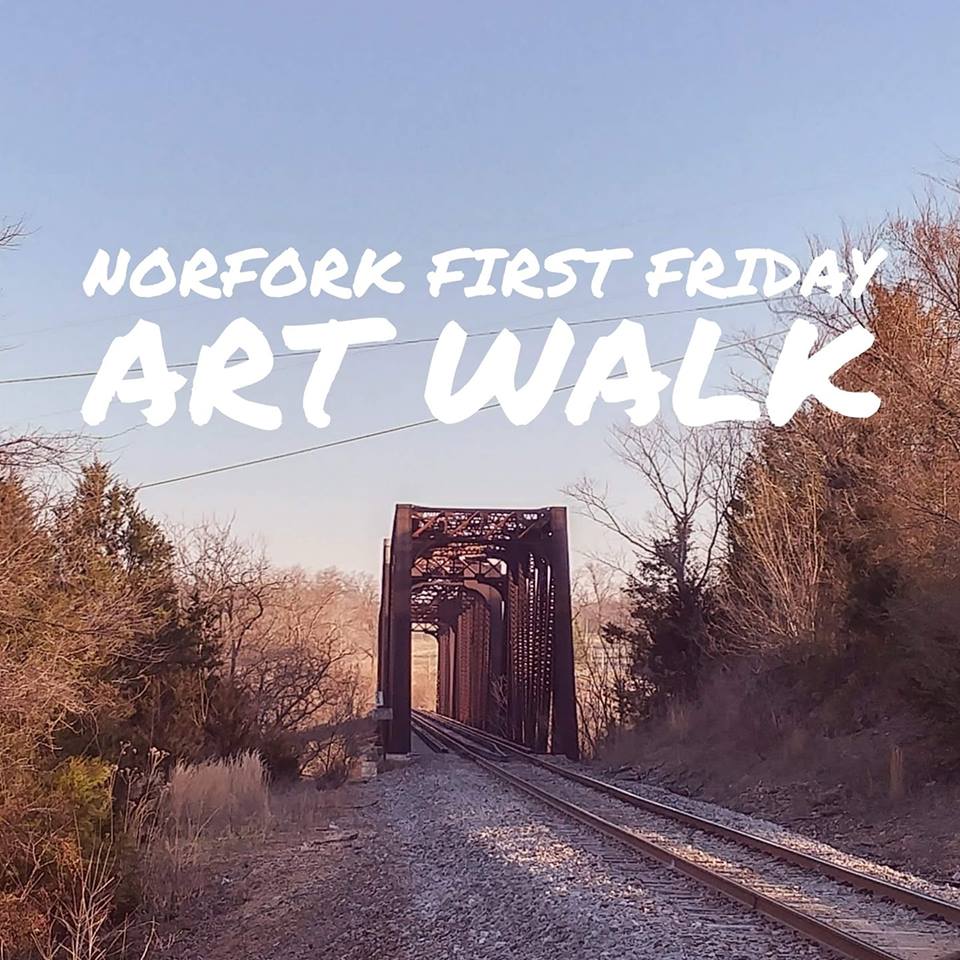 Friends of the White and North Fork Rivers is excited to be the featured non-profit at the March First Friday event!

Norfork First Fridays is put on by a group of business owners and members of the community. It is an art and culture event where we bring in music, food, art, and speakers.

There might be painters, musicians, knife makers, weavers, potters, jewlery makers, authors, poets, horse whispers, wood and metal workers, and more. Artists rotate through, some more often than others, and we do our best to give them a space to show what they can do.

The first First Friday was November 2018. The evening events occur between 5 p.m. and 9 p.m.
A different nonprofit or charity is invited each month to spread their message and build awareness. A small fundraiser on behalf of the featured organization is conducted during the evening. Some months there is a 50-50 poker walk. Sometimes it's a dollar from every beer sold at the Norfork Brewing Company, or Heidi's tips or 5% of sales from the fly shop.