May 28, 2017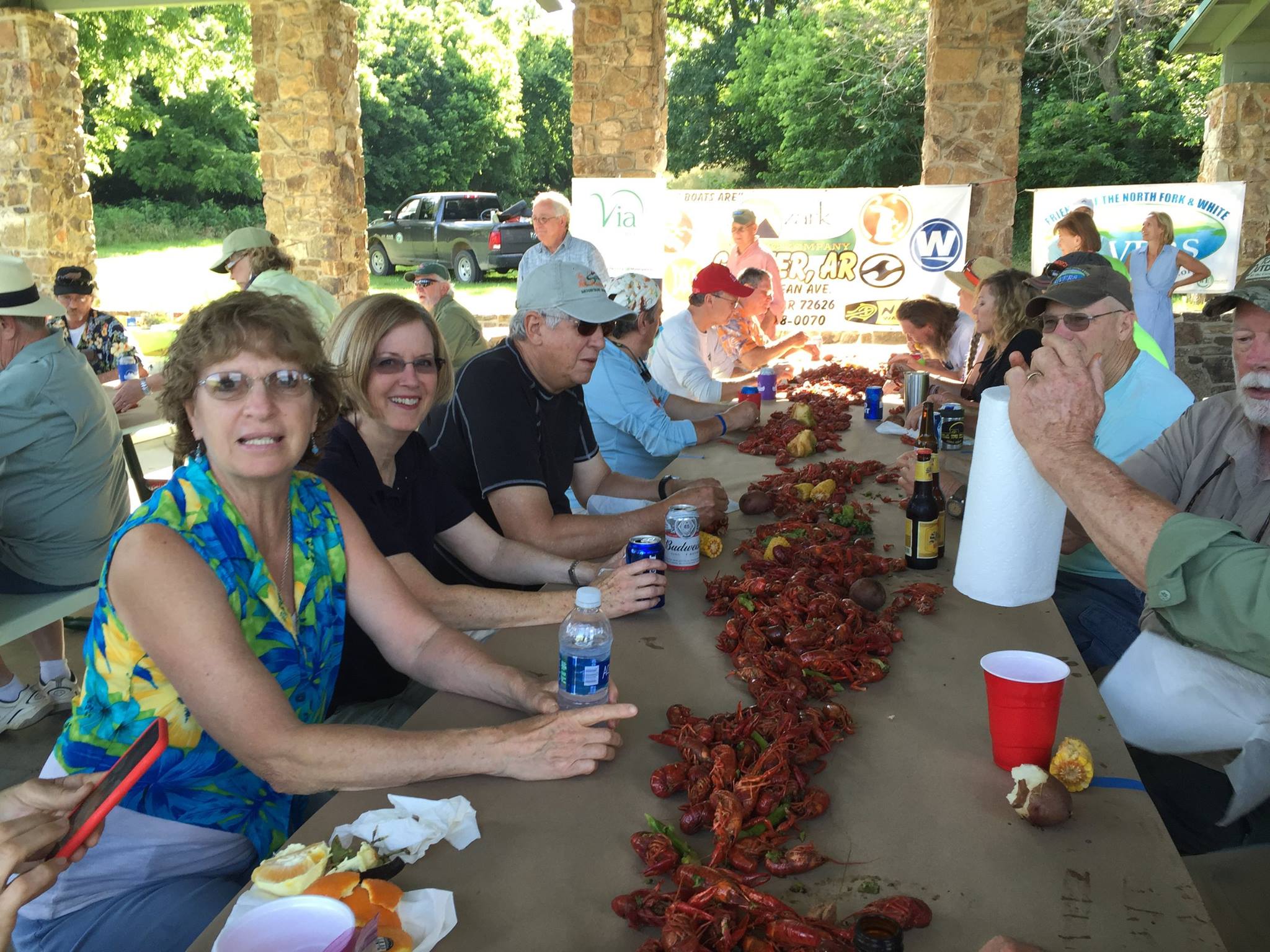 Our annual fund-raising event for Friends of the North Fork and White River is scheduled for Sunday, May 28th, 2017. Funds are used for programs, education and organizational outreach.
Friends will gather at the Fred Berry Pavilion in Yellville around 6:00 p.m. for an authentic crawfish boil produced by David Lemoine. Be sure to make time to indulge in the spicy crustacean, sausage, potatoes and corn on the cob. It's a great occasion for fun and fellowship!

But, before the boil, we host a clean-up of a selected section of Crooked Creek (tba). Participants bring their kayaks and canoes, float the creek and retrieve trash. Ben Levin leads this scavenger hunt. He shares his knowledge of Crooked Creek, talks about riparian zone management, land use, healthy river bank vs. damaged, stream ecology during the trip. Volunteers will assist with shuttles, making this a stress-free float.

Most folks that participate in the clean-up will stay for the crawfish boil. Sign-up online, please. The float trip is free, but we do need to know how many are participating for organizational purposes.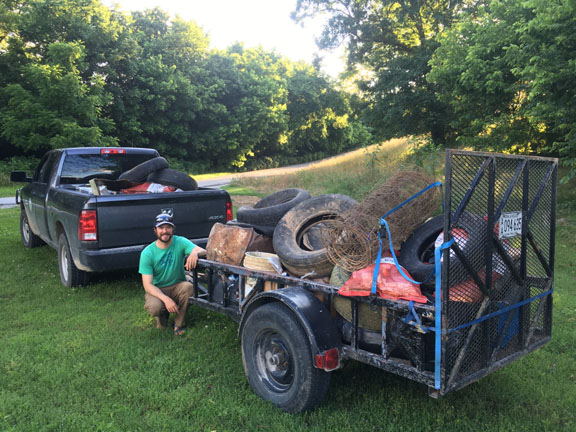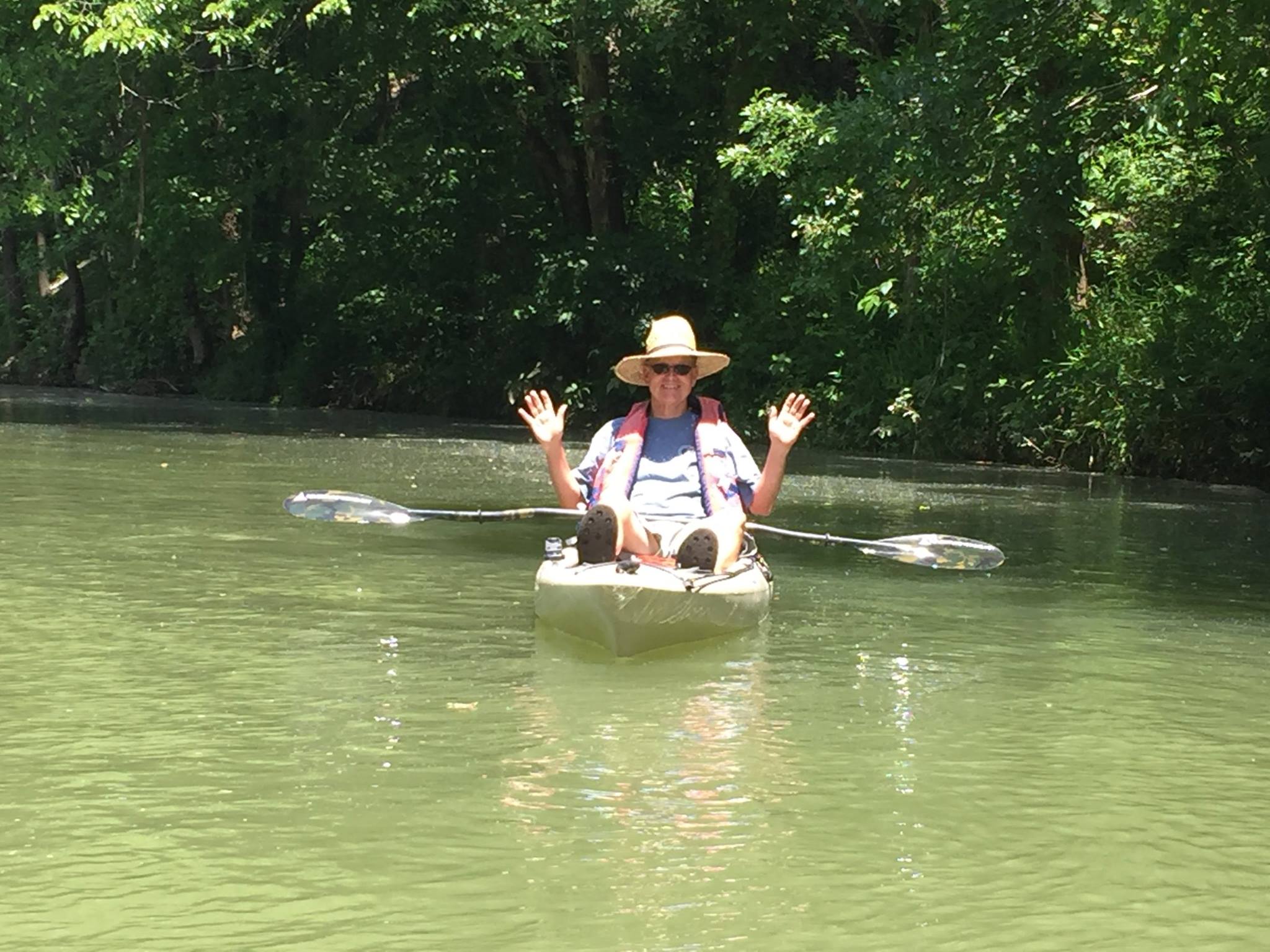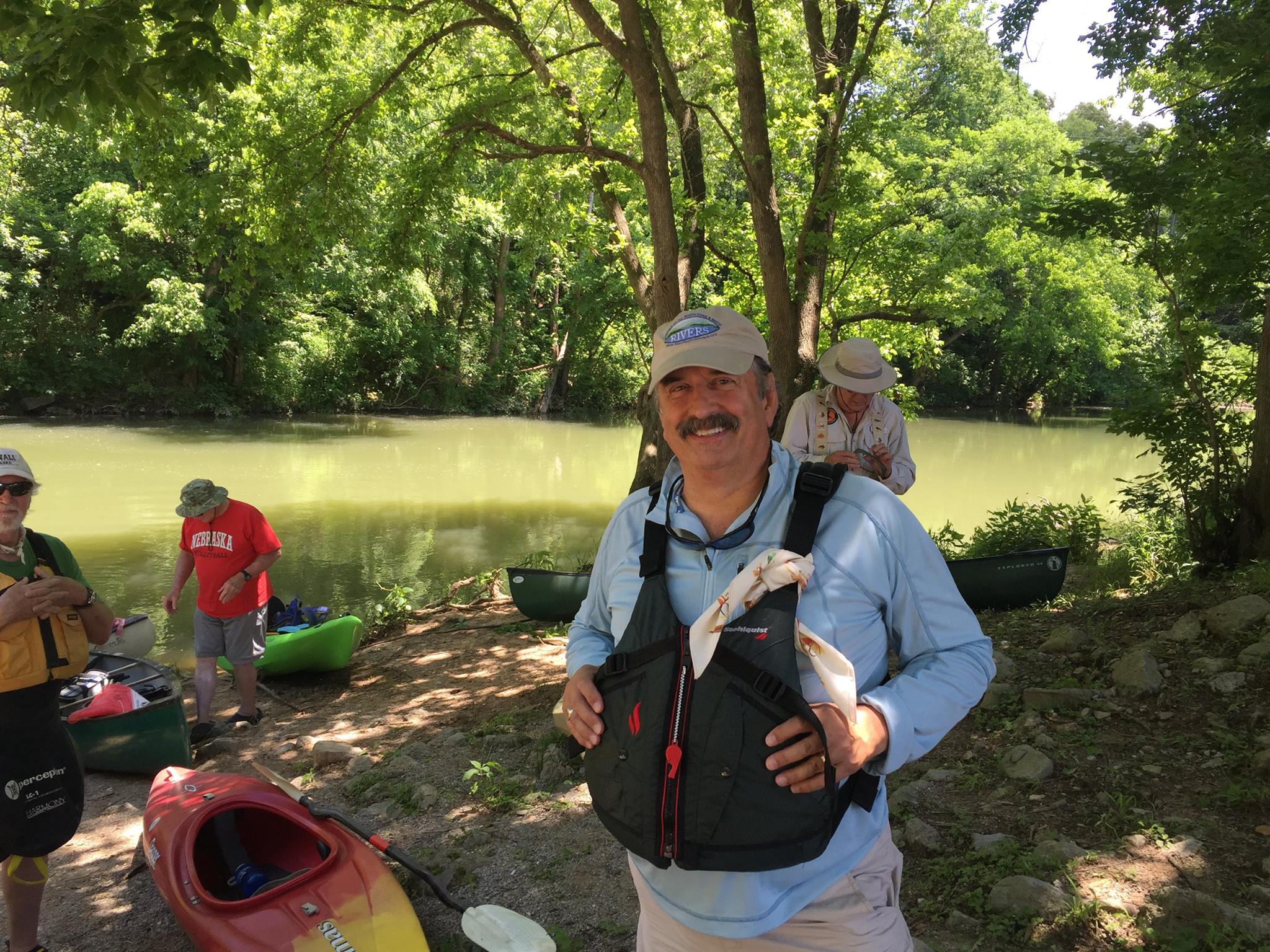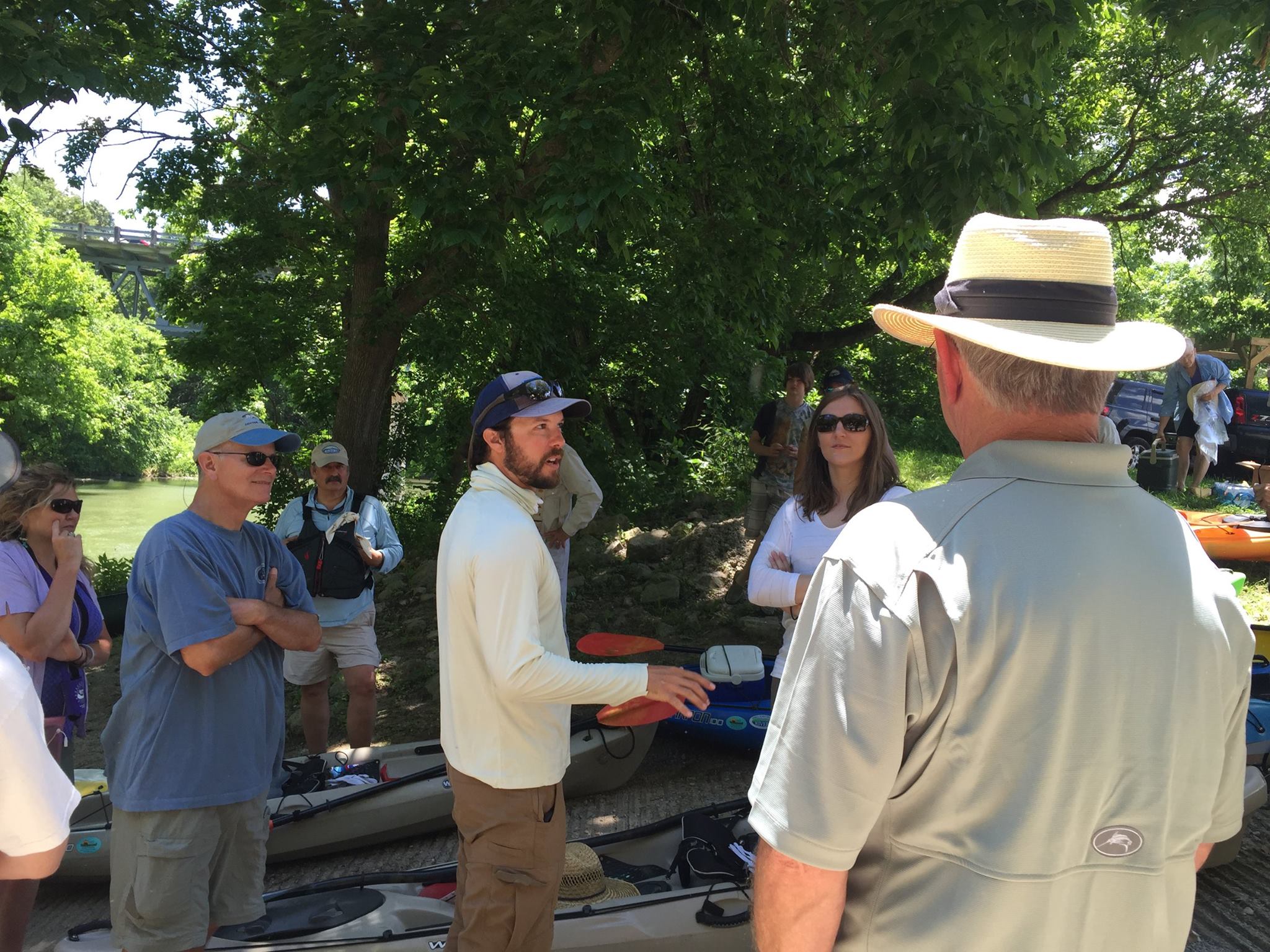 More about why we do a clean-up here.

For those who are unsure about eating spicy crawfish, we offer an alternative meal of wood-smoked hamburgers with trimmings. We'll have musical entertainment at the pavilion and you can expect a raffle and other opportunities to support this fundraiser..
Duane Hada generously produces a Plein Air watercolor of Crooked Creek sometime during the day. We will raffle no more than 100 chances to win the painting. Winner need not be present, so this is the perfect way to support the Friends of the Rivers if you cannot attend!

Here's what we need you to do:

Register for Crooked Creek Clean-up - free.


Order your dinner tickets. $30 per person ($100 family rate-two adults/two children 15 & under)

You can skip the meal, but come to the pavilion and enjoy the music, beverages and fellowship for just $10

Purchase a chance online to win a Plein Air painting by Duane Hada $20
Send an email for riverfriend@friendsofherivers.org if you need more information.

---