May 02, 2022
Friends of the North Fork and White Rivers Annual Meeting
Together we can all help keep our waters clean

Monday, May 2, 2022
ASU Mountain Home Vada Sheid Building 5:30 – 8 p.m.
Celebrate Our Partnerships, Our Water and Our Youth
Dinner $30 Smoked Brisket, Chicken and Sides
Raffles for Duane Hada prints, Cranor Guided Fishing Trip, PJ's gift certificates and more!

Come for dinner or just attend the meeting. Please use form at right to register in advance. An accurate head-count is much appreciated!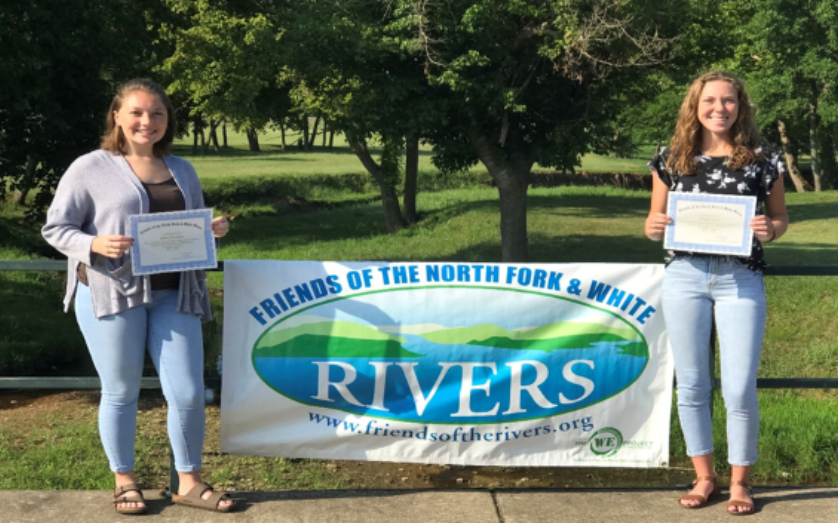 Two 2500 dollar college scholarships will be awarded to student finalists from Mountain Home High School based on reports of their participation in studies of Dodd Creek.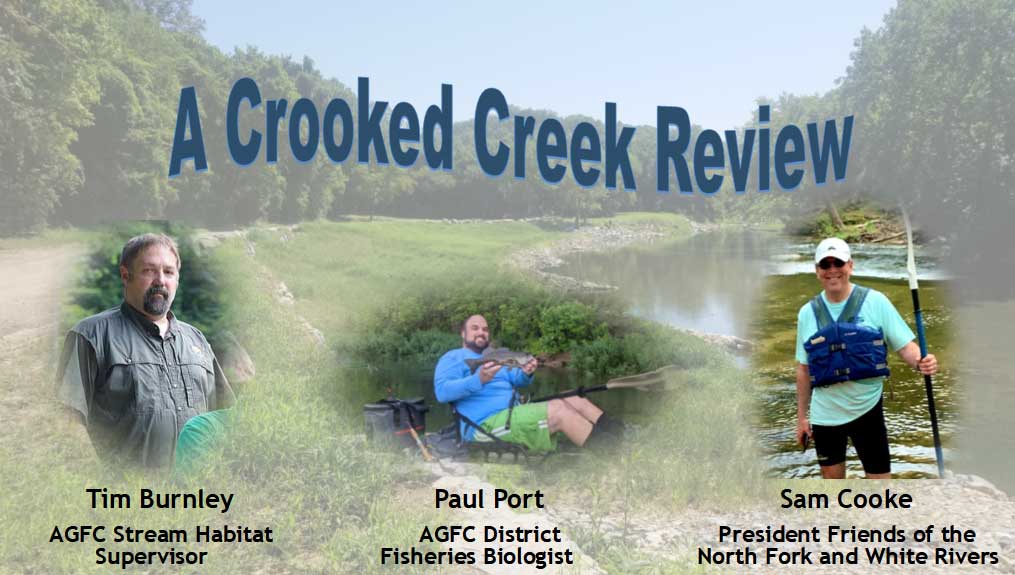 Please call or email Sam Cooke if you have any questions! sdcooke22@gmail.com or 870-307-8922
Tim Burnley is the Stream Habitat Supervisor and the Stream Team Coordinator for the Arkansas Game and Fish Commission. Tim will highlight restoration and stabilization projects along Crooked Creek, including the Lake Harrison dam removal.

Paul Port is the District 2 Fisheries Management Biologist for the Arkansas Game and Fish Commission. Paul will present the results of recent Crooked Creek creel surveys and smallmouth bass tagging studies.

Sam Cooke is president of Friends of the North Fork and White Rivers, and a former member of the Batesville Utility Commission. He will give an update of the current problems and impacts of the Yellville and Flippin wastewater systems.


---