Friends Offers Scholarships
Realizing that healthy rivers mean healthy communities, Friends of the Rivers is dedicated to the education of young adults and others who will serve as citizens to assure water quality by working in water policy and the management of our natural resources in the near future.

Friends of the North Fork and White Rivers has established two (2) $1000, annual scholarships at Arkansas State Univerity, Mountain Home.
Eligible recipients must be enrolled as a full-time undergraduate student in the Department of Life Sciences. Preference will be given to a student with a minimum 3.0 cumulative grade point average, planning on obtaining a four-year degree in biology, environmental science, fisheries management, wildlife biology, or related discipline and who participates in the Stream Team Program. The total funds in the scholarship are intended to be awarded annually, split between fall and spring semesters. The scholarship award is $500 for each semester.
For more information about this or other scholarships at ASUMH, contact the Office of Scholarships and Financial Aid by calling (870) 508-6195.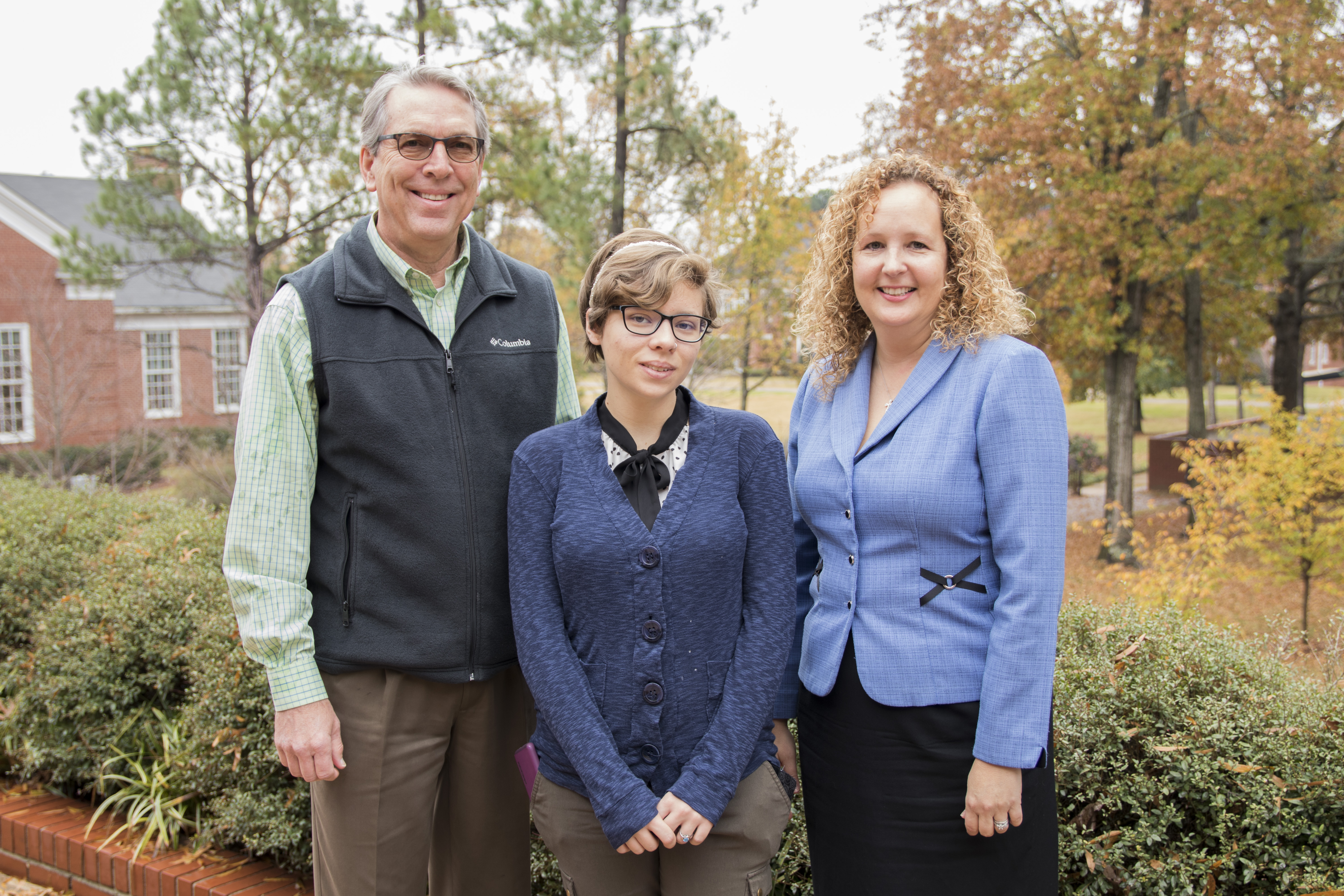 Sam Cooke, Immediate Past President of Friends of the North Fork and White Rivers (left) and Gina Lynette, Executive Director of Advancement at Lyon College, congratulate Samantha Westcott, (center) recipient of Friends $1000 annual scholarship. Samantha Westcott, a Batesville native, is a senior at Lyon College, majoring in Biology, Chemistry, and French. She is currently applying to graduate PhD programs where she can pursue her interests in environmental research. Samantha has expressed a keen interest in white nose bat syndrome.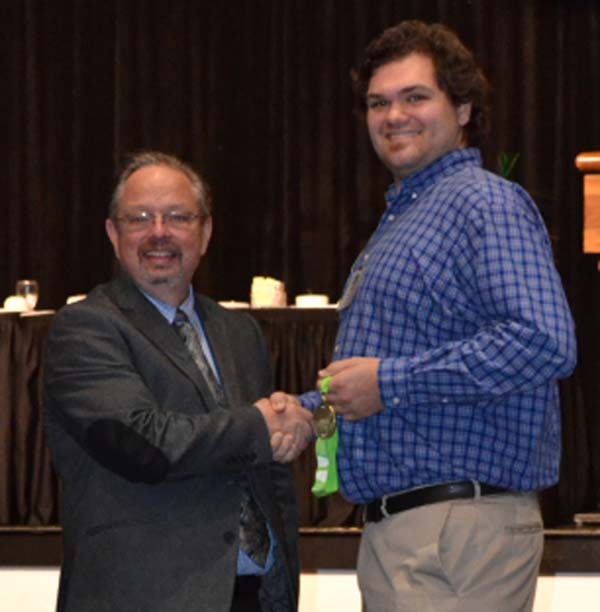 Congratulations to Gabriel Apple! – ASUMH student and honoree at a recent Arkansas State University, Mountain Home Scholarship Luncheon.
Gabriel is the current recipient of Friends Scholarship at ASUMH and was honored recently at an Awards Luncheon attended by students, faculty and scholarship donors. He is seen here, being congratulated by Mr. Bill Stovall, Executive Director of Arkansas Community Colleges.
Gabriel states, "Of all the awards or recognition I could get, receiving a scholarship to ASUMH had the most impact on my life. Not only did it recognize my hard work, but it gave me an opportunity to better myself. It was a life-changing moment for me. I realized for the first time in my life that I could be more than I ever thought I could be, and that someone else recognized that potential in me. "
In 2014, student Michael Hilton of Horseshoe Bend, AR, first recipient of Friends scholarship, is congratulated here by Dr. Eddie Dry, and Jane Darr, Friends of the Rivers Board members.
.
Friends focus is the Middle Section of the White River, five counties, Baxter, Marion, Stone, Izard and Independence. To discuss establishing scholarships at other institutions of higher learning please contact Friends of the Rivers riverfriend@friendsoftherivers.org

---
ACT NOW AND MAKE A DIFFERENCE