April 24, 2017
Annual General Membership Meeting and "Fun-Raiser!! - REGISTER NOW
Monday, April 24, 2017 - Gather at 4:30 p.m.
Josie's Steakhouse on the White River - 50 Riverbank Rd., Batesville 72501
Make plans now to attend this celebration of the work we do together and share a look ahead at the challenges. This annual meeting is a recognition of the power of members and citizens acting together for the benefit of clean, healthy water in our rivers and streams.
A plenteous buffet by Marco at Josie's includes their famous catfish filets, and chicken with generous accompaniments, dessert and beverages.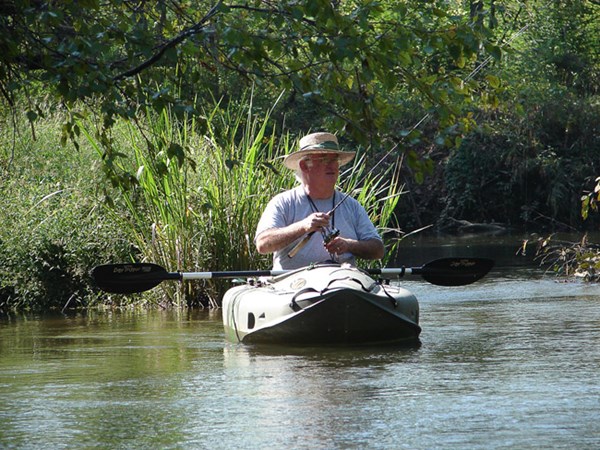 Here's a note about the guest speaker - Dr. Joe Nix.
Joe Nix is a water chemist, environmentalist, naturalist, and educator considered by many to be the watchdog of Arkansas rivers and lakes with respect to water quality and usage patterns. His mission has been to have society use good scientific data in making decisions about environmental matters.

Nix received his PhD in nuclear geochemistry in 1966 and accepted a position at OBU. He immediately adapted his research skills to studying streams in Arkansas. The Arkansas environmental movement was building strength, focusing on preventing the damming of the Buffalo River. The Ozark Society was formed for that purpose. Nix—like Neil Compton, Harold Alexander, and other environmentalists of that era—was heavily influenced by the writings of Henry David Thoreau and Aldo Leopold.
In Dr. Nix's words - Neil Compton had already established the Ozark Society when I finished graduate school. I became active with this group and participated in lobbying for establishing the Buffalo National River as well as fighting against two dams planned for the Buffalo. When Dr. Compton decided to step down as president of the Ozark Society (after establishment of the Buffalo National River), I took over as the second president. We continued to have input into the early development of the Buffalo National River and continued to work toward establishment of the Chaney Creek Wilderness and the Upper Buffalo Wilderness.
For additional details see encyclopediaofarkansas.net
MEMBERSHIP MATTERS!
The event is also a way of thanking our membership by having a little fun - and we appreciate the talented and generous donors who will have lots of surprises in store for the evening. The evening will be a finale of our membership blitz - kicked off March 1. Here's more about the two river guides and what they have donated.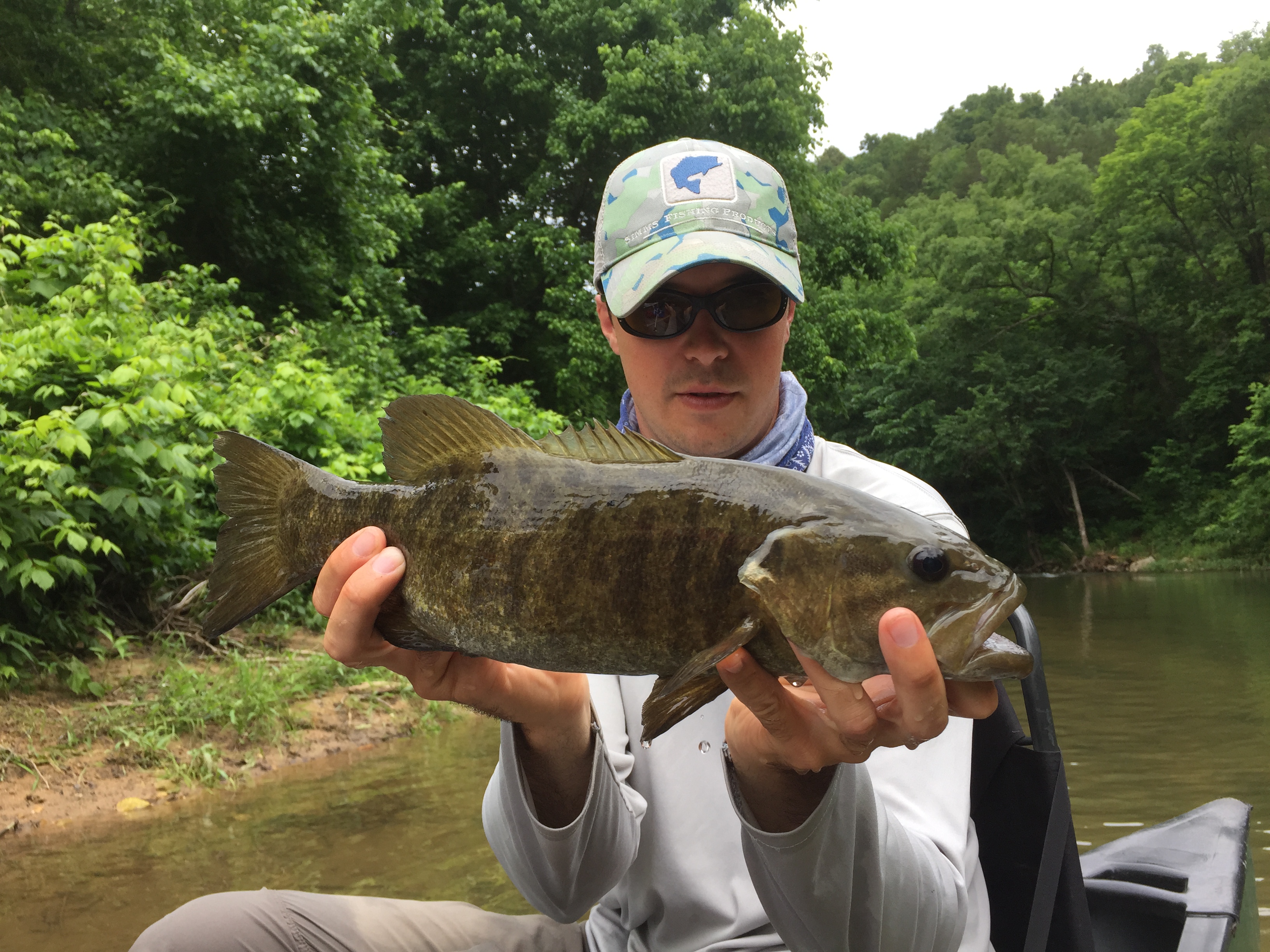 Gabe Levin
Gabe Levin grew up fishing the rivers and streams of the Ozarks for smallmouth and trout, learning the art of fly fishing at a young age from his older brother and well accomplished guide, Ben Levin.

Gabe majored in Environmental Studies at Hendrix College and played 4 years of college baseball. After school, he worked in sustainable agriculture in central Arkansas for two years before moving to Yellville to guide for Dally's Ozark Fly Fisher.

With 3 years' experience guiding local waters, Gabe is prepared to take 1-2 people fly fishing for a half day (4 hours), on the White River, North Fork or Crooked Creek. This trip is valued at $300. He will provide equipment and other accompaniments. "Gabe strives not only to help his clients become better fishermen, but also to find opportunities to nurture an appreciation for the richness of our local aquatic resources." See more of Gabe's adventures here.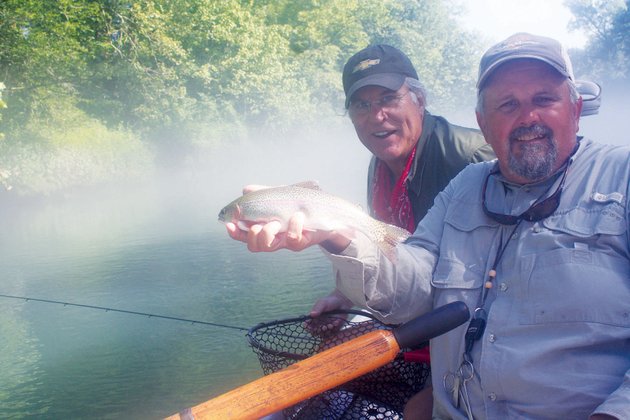 Lowell Myers
Lowell Myers is a seasoned fly fisherman of 30 plus years, casting instructor, fly fishing competitor and fly tyer. After guiding part time for several years, Lowell joined Jeff Smith (good friend and creator of the Trout Magnet) and became manager and operator of the Sore Lip'Em All Guide Service. A former business administrator, Lowell now resides in his cabin on the Little Red River living his dream as a full-time fishing guide.

Lowell has fished rivers from Alaska to Maine, and has guided on nearly every inch of the Little Red River. Featured numerous times in newspapers and magazines, Lowell currently serves as the President of the local chapter of Trout Unlimited, serves on the Board of the Little Red River Foundation, Outdoor Legacy, and on the Board of Greers Ferry Lake and Little Red River Arkansas Regional Tourism. He is a strong supporter of the promotion and conservation efforts on the Little Red River.