50th Anniversary Buffalo National River
February 15, 2022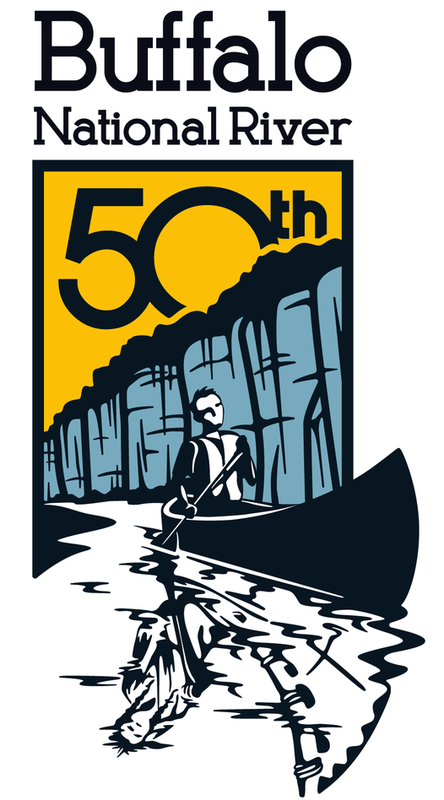 Buffalo National River's first weekend of 50th anniversary celebratory events is coming soon!

From February 25th to March 1st, 2022, the park is celebrating the rich cultural and geological history of the area and the creation of the park. All are invited to participate:

Friday, February 25th, 2022: Parker-Hickman Farmstead Virtual Tour

Saturday, February 26th, 2022: Oral History StoryCorps Event

Saturday, February 26th, 2022: Geologic History of the Buffalo River

Sunday, February 27, 2022: Beaver Jim Villines Homestead Tour

Sunday, February 27th, 2022: Tribal Connections Presentation

Tuesday, March 1st, 2022: Buffalo National River Science Symposium (VIRTUAL)
Find out event details here: https://www.nps.gov/.../news/park-history-weekend-2022.htm (lr) #FindYourPark #EncuentraTuParque #BUFF50
Image description: The winning logo from Buffalo National River Partners' 50th anniversary logo contest created by Ana Laura Salinas of Rogers, AR.
A graphic black line drawing of a figure paddling a canoe, with a bluff in the background. The sky above the bluff is yellow and black lettering above reads Buffalo National River 50th.