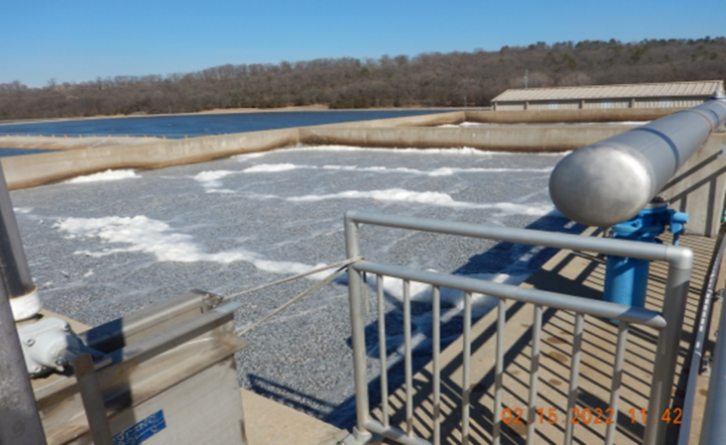 1/6/23

In this middle White River watershed, several city wastewater facilities and their collection systems are in violation of their permits and have been discharging untreated or partially treated sewage into streams.
Here is a list of towns and institutions that that are under a Consent Administrative Order (CAO), a legal order with fines, given to the city to force a schedule toward obtaining permit compliance:
Yellville Flippin Cotter-Gassville Mountain View Melbourne Batesville Arkansas Department of Corrections, North Central Unit

A CAO is given by the Arkansas Division of Environmental Quality after a long history of noncompliance. Many small towns have not adequately maintained and updated their systems. This jeopardizes the local economy, the health of residents and the environment. It is the responsibility of each community to live up to their legal health and
environmental obligations.
Here is a list of entities with the most critical problems. The amount of funds received through the American Rescue Plan Act (ARPA) announced on December 2 is included. These funds will help bring the wastewater facilities into compliance. It will not build a new system entirely, nor does it provide for routine maintenance in the future. Also included is the internet link to the public database of the Arkansas Division of Environmental Quality where you will find the history of inspection and enforcement reports.
City of Yellville
$4,000,000 needed. None received through ARPA.
$195,800 received from Community Development Block Grant. $137,109 received from Arkansas Economic Development Commission. $2,160,000 received from the Fiscal Year 2023 federal omnibus package. Discharges into Crooked Creek. ADEQ DETAILS here

City of Flippin
$9,400,597 needed. $3,289,037 received through ARPA. Discharges into Fallen Ash Creek. ADEQ DETAILS HERE
City of Mountain View
$3,046,5308 needed. $2,284,881 received through ARPA. Discharges into tributaries of South Sylamore Creek. ADEQ DETAILS here
City of Melbourne
$2,163,925 needed. None received through ARPA, although on the wait list. Discharges into Mill Creek.
ADEQ DETAILS here
North Central Unit (Prison)
$11.7 million was recently approved by the state legislature for updates to the wastewater facility as part of the prison expansion to be completed in 2025 or 2026. The wastewater facility continues to discharge 70,000+ gallons per day in excess of plant capacity into Moccasin Creek. ADEQ DETAILS here